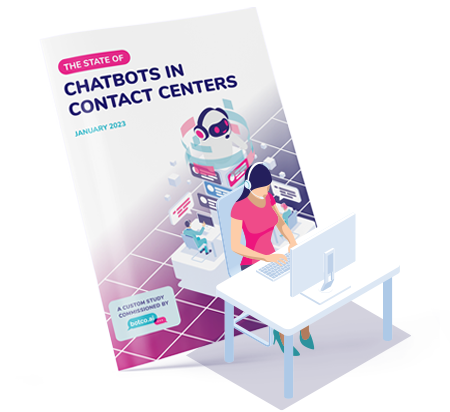 Free Download
THE STATE OF
CHATBOTS IN CONTACT CENTERS
The results of this survey provide valuable insights and data to help contact centers assess the current digital landscape and make a case for investments in intelligent chatbots moving forward.
In November 2022, Botco.ai surveyed approximately 1,000 contact center professionals across the United States
With this report we learned how chatbot technology is assisting contact centers with workload management, prioritizing calls to be transferred to a live agent, and helping customers who are reaching out for support.
Get answers to:
What percentage of calls are currently deflected by chatbots at contact centers?
What are the top chatbot integrations used at contact centers?
What are the top features contact centers look for in a chatbot?
What are the top chatbot benefits at contact centers?
Download our full report to access beautiful charts and graphs that you can use in your own reports.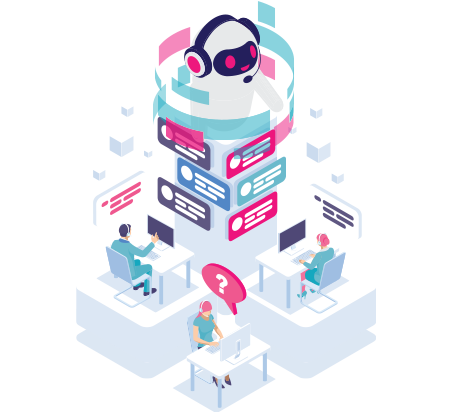 Get the Report: The State of Chatbots in Contact Centers